Update in Google Product Review: What You Need To Know?
Google's new algorithm rolled out regarding product reviews. Here we explained the new google product reviews update.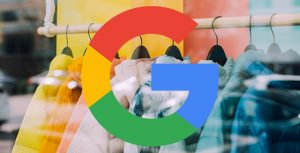 Update in Google Product Review: What You Need To Know?
 Google keeps on coming up with new features and updates to improve search quality and show the most useful information. This time, it has come up with a product reviews update. People share reviews about the products online, which include detailed information. Therefore, this update is designed at rewarding the better or higher quality content above the less useful product review content.
What should it include?
According to Google, the reviews should be in the English language. Most importantly, it should be written in a way that must include qualitative and original research and insightful analysis. Especially, if they are written by experts and professionals who have adequate knowledge about the topic, they will be rewarded. This does not mean that Google is going to punish for the thinner content. But, it will promote your content below the better quality pieces.
This is why, as a business owner it is vital to have insight review content to rank your website higher than your competitors. According to the experts at Design ME Marketing ranking content on page one is only the beginning of the journey, not the end. Besides other marketing strategies, content is the first step that you begin with.
Is it a core update?
Google has confirmed that it is not a core update. This only deals with showing helpful information. Apart from this, it is an independent update that is quite different from the regular updates by Google. The new information deserves a higher place. To put it simply, this does mean that the content is bad but more deserving, and quality content will appear before the old information.
Nonetheless, Google has advised improving the website ranking and confirmed that there is nothing wrong with the websites that are not able to perform well after the core updates. As a business owner, a lot of queries may pop up in your head what is changed? What exactly do I need to change to rank it better after a core update and so on?
Things you need to fix
As mentioned above, the overall focus is on the production of knowledgeable and thoughtful content. This is why it is not only important to produce insightful content for the users but also to cover the recommendations by Google on product reviews. Consider these things before evaluating the content:
The content being produced should have original information and must contain expert knowledge about the products.
Beyond what you are providing as a manufacturer, it should have comprehensive descriptions such as how it is used and what the product is known for.
How is your product unique from other manufactured articles?
After researching, introduce the users to the benefits, features, and drawbacks of your product.
Explain the journey of your product and inform the users about the improvements and help them in making purchase decisions.
If your website produces product reviews, you definitely wish to have higher ranks in SERPs. To see if your brand is impacted or not it is crucial that you put effort into creating better-quality product reviews.