WonderFox HD Video Converter Factory Pro Review
In today's life, many aspects can prove that video format conversion tools are necessary. However, there is rarely a practical software that works well based on what you think. Fortunately, we found WonderFox HD Video Converter Factory Pro, which differs from traditional conversion software in that it provides users with a full range of help in solving video-related problems according to their needs. It can be said that its appearance is a good news for Windows users. In this article, we will reveal its highlights one by one.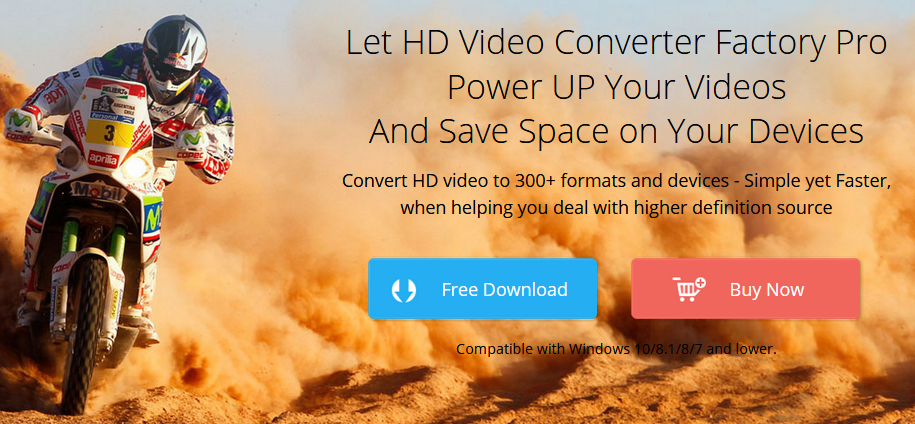 About WonderFox HD Video Converter Factory Pro
It is a reliable and fast conversion program from WonderFox Soft with more than 300 audio/video formats. Not only that, it also provides support for downloading videos, editing videos, recording screens, extracting audio, making ringtones, etc.It has been updated to meet the growing needs of users and has more features in the future.
Main features of WonderFox HD Video Converter Factory Pro
Download online videos from 300+ sites
As we have seen, everyone can find videos of their interest on a huge video site, and watching online videos has become an irreversible trend for contemporary people. But we don't always be with WIFI as a hike, so what do we do when we want to enjoy the video at this time? This is where WonderFox HD Video Converter Factory Pro comes in. It helps you quickly download videos from over 300 video sites and save them on your PC, including YouTube, Vimeo, Hulu, Liveleak, Facebook, Twitter and more.
4 steps to download online videos: First, after opening the software interface, select "Downloader" and "New Download". Then, copy the video link from video sharing site and paste it. Next, click "Analyze" button for analyzing the video. Finally, select the appropriate parameters and click "OK" to download the video.
Please note that it takes time to analyze videos, which depended on the length of videos, network conditions and other factors.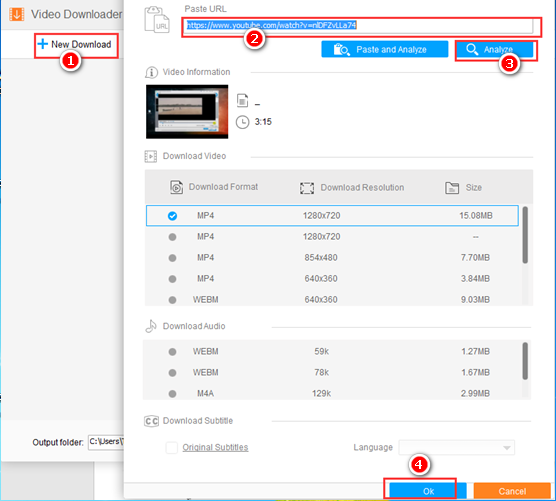 Convert videos to more than 300 formats and devices
Can't play the video smoothly after you save it? Which may be caused by a format incompatibility. Don't worry, as a professional video format converter, WonderFox HD Video Converter Factory Pro will take you out of the woods as it is packaged with more than 300 output formats and devices such as phone, laptop, desktop, tablet, PC, TV, AVI, MTS, M2TS, MPG, WMV, MP4, MOV, MKV, HEVC, 4K MKV, WAV, DTS, FLAV, AC3, ALAC, etc.
Convert the video from SD to HD
In addition to helping you convert video formats, WonderFox HD Video Converter Factory Pro also provides a convenient way to improve the quality of your video that you can convert SD video to 720P, 1080P, 2K, 4K with a simple drag.
A built-in video editing tool
WonderFox HD Video Converter Factory Pro is also used as a HD video editor that allows you to edit video as you wish, such as removing black bars and unnecessary segments from the video. Moreover, it can also support you to rotate video, trim video, cut video, add special effects to video, merge videos into one, etc.
More features of WonderFox HD Video Converter Factory Pro
Extract your favorite audio files from the video.
Add subtitles to video.
Make interesting ringtones for devices.
Transfer your picture and video to GIF.
Upload files in a fast way.
Pros:
More than 300 video formats for you to choose from.
Outstanding output quality and conversion speed.
Sub-functions in the toolbox.
Support batch conversion mode.
Multilingual interface is available.
Easy to use.
Cons:
Need more time to convert video to higher quality.
Support for Windows users only.
Final words
In a word, WonderFox HD Video Converter Factory Pro not only helps users convert video formats and quality, but also downloads videos, edits videos and more. Even if there are a lot of conversion programs on the market, it can stand out because only such an all-in-one tool can really meet your needs. Please don't hesitate to download and experience it if you need support with video conversion.