Sidhu Moosewala: A Year of Musical Domination and Lasting Impact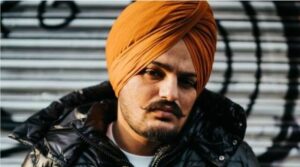 In the ever-evolving landscape of the music industry, there are few artists who manage to captivate audiences with their unique style and unwavering talent. One such artist is Sidhu Moosewala, who continues to dominate the musical scene even after a year. With a string of chart-topping hits and an indelible impact on public memory, Sidhu Moosewala has solidified his position as a force to be reckoned with. Let's delve into his journey, accomplishments, and the lasting legacy he has created.
Musical Journey and Signature Style of Sidhu Moose Wala:
Sidhu Moosewala's musical journey began in the humble town of Moosa in Punjab, India. From early on, he displayed a deep passion for music, blending traditional Punjabi folk elements with modern beats and heartfelt lyrics. His distinctive voice, coupled with his charismatic stage presence, quickly garnered attention, propelling him to the forefront of the music industry.
Chart-Topping Hits and Record-Breaking Numbers:
Over the past year, Sidhu Moosewala has consistently delivered chart-topping hits that have resonated with millions of listeners worldwide. Songs like "Same Beef," "Legend," and "Jatt Da Muqabala" have not only topped the charts but also amassed millions of views on various digital platforms. His collaborations with renowned artists have further expanded his reach and solidified his status as a musical sensation.
Impact on Public Memory:
What sets Sidhu Moosewala apart is his ability to connect with his audience on a deeply emotional level. His lyrics often touch upon personal experiences, social issues, and cultural nuances, striking a chord with listeners of all ages. His songs have become anthems, ingrained in the public memory, and serving as a reflection of the zeitgeist. Sidhu Moosewala's music has transcended boundaries, uniting people and evoking a sense of pride in their roots.
Revival of Punjabi Folk Music:
Sidhu Moosewala's success has contributed to the revival of Punjabi folk music on a global scale. His fusion of traditional elements with contemporary sounds has reintroduced a new generation to the rich cultural heritage of Punjab. Through his music, he has brought Punjabi folk to the forefront, infusing it with a modern twist and garnering immense appreciation from music enthusiasts worldwide.
Social Impact and Philanthropy:
Beyond his musical achievements, Sidhu Moosewala has used his platform to make a positive social impact. He has actively raised awareness about social issues through his songs, addressing topics such as drug abuse, inequality, and the importance of education. Additionally, he has been involved in philanthropic endeavors, supporting various charitable causes and initiatives.
Legacy and Future Prospects:
As Sidhu Moosewala continues to dominate the musical landscape, his legacy is already cemented in the annals of music history. His influence on aspiring artists, the revival of Punjabi folk music, and his philanthropic contributions showcase his multifaceted impact. With a loyal fan base that spans across continents, Sidhu Moosewala is poised to explore new creative avenues, collaborate with global artists, and push the boundaries of Punjabi music even further.
Conclusion:
Sidhu Moosewala's journey from a small town in Punjab to a global musical sensation is nothing short of remarkable. With his unique style, chart-topping hits, social impact, and undeniable influence on public memory, he has carved a niche for himself in the music industry. Sidhu Moosewala's continued dominance is a testament to his artistic brilliance, his ability to resonate with millions through his heartfelt music, and his commitment to making a positive difference in society. As fans eagerly await his future releases, there's no doubt that Sidhu