"SHOCKING! Sahara Shree 'Pride of Lucknow' Subrata Roy Sahara's Passing Away:
"Explore the viral buzz surrounding the demise of 'Pride of Lucknow,' Subrata Roy Sahara. Netizens' diverse reactions unfold in this gripping narrative!"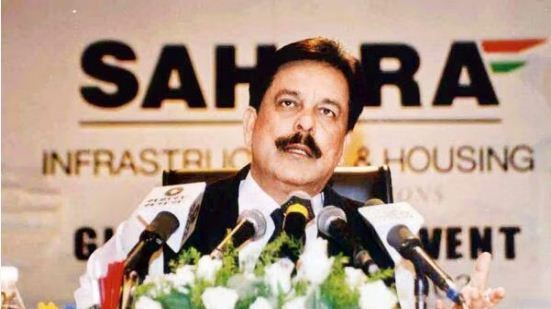 Subrata Roy Sahara, the esteemed chairman of the Sahara Group, breathed his last on November 14 at approximately 10:30 pm, succumbing to a cardiorespiratory arrest following an extended struggle with complications stemming from metastatic malignancy, hypertension, and diabetes. The founder of the Sahara Group had been hospitalized at the Kokilaben Dhirubhai Ambani Hospital & Medical Research Institute (KDAH) in Mumbai since November 12, when his health took a turn for the worse.
A corporate announcement addressing the situation has officially acknowledged the passing of Sahara Founder, Subrata Roy Sahara. The statement expresses deep sorrow, stating, "It is with profound sadness that Sahara India Pariwar informs the demise of our Hon'ble 'Saharasri' Subrata Roy Sahara, Managing Worker and Chairman, Sahara India Pariwar."
According to Reuters, Subrata Roy's assets were previously comprised of notable holdings such as the renowned Plaza Hotel in New York, Grossvenor House in London, and the former Force India Formula One team.
Akhilesh Yadav, the ex-Chief Minister, conveyed a sincere homage to Subrata Roy in a post on a social media platform. He expressed, "The passing of Shri Subrata Roy ji is a poignant loss for Uttar Pradesh and the nation. Beyond his remarkable business success, he was a compassionate individual with a generous heart, extending aid to numerous individuals and becoming a pillar of support for them. My heartfelt tribute!
In the meantime, Suresh Raina, a prominent figure from Uttar Pradesh and former cricketer, expressed his condolences for Subrata Roy on a specific platform. His message conveyed, "A great motivator, speaker, and sports enthusiast has left us. His absence is deeply felt.
Netizens react to passing away of Subrata Roy Sahara:
Responses to the passing of Subrata Roy Sahara on social media displayed a spectrum of opinions. Some users elaborated on the positive contributions of the Sahara Group founder, while others went so far as to share personal stories of how their lives were impacted by alleged financial irregularities associated with Sahara. Certain individuals also took the opportunity to reflect on the transient nature of power, wealth, position, and influential connections, using Sahara's life as an illustration that such elements are never permanent.
subrata roy news, subrata roy sahara, sahara group, subrata roy sahara, sahara, Sahara Shree