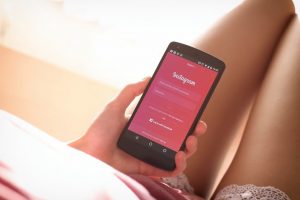 How to Use Instagram for Business
No matter the shape and size of your business, Instagram is one of your most valuable marketing tools. Studies have shown that around 90% of all Americans follow a business on Instagram, and a huge number of those base their purchase decisions directly on the Instagram content they have seen.
Understanding Instagram for business will help you reach your target audience and deliver curated content that can help you boost sales and build a future-proof marketing strategy. If you are new to Instagram and don't know where to start, we have got you covered. Read on to find out the essential Instagram marketing tips that all business owners should understand.
Here you can buy a thousand Instagram followers
Set Up Instagram for Business Securely 
The first thing to bear in mind when it comes to Instagram marketing is your security. Your Instagram account will become an essential business asset, meaning it is essential to take the appropriate steps to ensure you don't get hacked. Use a secure password and two-factor authentication. Don't use your personal accounts to power your business account. Always know how to recover your account if it gets deleted (have a look here to learn more).
Tell a Story with Your Feed
One of the most important Instagram for business tips is to ensure that your feed is coherent, consistent, and instantly tells a story. This means taking the time to curate your feed and ensure that all of your "main" posts follow a consistent theme. This will help you build up a strong brand identity and keep your customers coming back.
Utilize Instagram Stories to Engage
If your main feed is where you tell the story of your brand, your Instagram stories are where you have conversations with your audience. Your stories are where you post daily photos and videos that allow your audience to learn what is going on. You can use it to take your audience behind the scenes, promote certain products, announce a sale, or encourage your audience to ask your business questions.
Sell Directly via the App
Any Instagram for the business guide would be remiss if it did not include a guide to Instagram Shopping. This new feature is Instagram's dedicated online marketplace. Businesses can sell all of their products directly via Instagram Shopping, allowing users to instantly buy from your IG page with just a couple of swipes. This is a powerful way to shorten the sales funnel and increase the chances that your social media leads will convert.
Take Your Audience Behind-the-Scenes
Your Instagram should not only be an ultra-refined and highly edited advertisement for your business. It should also be a platform where you can connect with your loyal customers and relate to them. You should always take the time to show that you care by chatting and engaging directly with your followers on Instagram.
More Essential Instagram for Business Tips 
Understanding how to use Instagram for business is an incredibly low-effort and effective way to boost your reach and boost your sales in 2021. For more tips on building a social media strategy that delivers results, make sure to read our Social Media guides today for expert advice.