How to Run a Successful Children's Dentistry Practice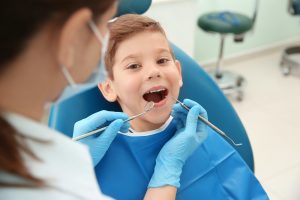 Do you have dreams of owning your own pediatric dental practice?
Once you've finished dental school and learned all about child-specific dental problems, you're ready to get out into the world and start making people smile with your dental expertise.
A career in children's dentistry is rewarding, but how do you run a successful dental practice for children?
We're here to help. Keep reading for a few of our top tips for running a dental office and improving children's smiles.
Hire the Right Staff
When it comes to running a successful dental practice, it's crucial that you have the right team to keep things running smoothly.
First, start with the people who interact with your patients first. Anyone who answers phones or greets people at the front desk needs to be friendly, personable, and good with children and families.
It's their job to put people at ease when they're preparing their child for a dental visit and sometimes even to offer encouragement to children who aren't yet used to seeing a dentist.
When it comes to other dental professionals, they also need to know how to manage children's dentistry. Any dental assistants, interns, in-house orthodontists, and even other dentists need to be familiar with the complexities of pediatric dentistry.
When you have a great team on your side, you're setting your dental practice up for success.
Design Is Key
Did you know that the overall design of your office and waiting room matters when it comes to successful children's dentistry?
It's true. Never underestimate the power of good design choices.
Waiting Rooms
First, pay attention to whether or not your waiting area is child-friendly. You want children and families to feel comfortable from the moment they walk through the door.
But how do you create a child-friendly space?
First, make sure that you arrange your seating in such a way that families can group together. Children may feel more anxious if they have to sit too close to strangers.
It's a good idea to have something in the waiting area that children can use to entertain themselves. For young children, this can include small games or toys (though you need to use good sanitation practices if this is the case). You can also include children's books and magazines.
Finally, consider your color choices. Drab and neutral walls and furniture aren't exciting for children. They make the office feel more sterile.
Instead, use bright and calming colors. Consider adding a mural to the wall that children can look at while they wait.
The Procedure Room
Once the child is ready to see the dentist, they should still be in a calming environment.
Make sure that you don't have anything that a child could perceive as scary front and center. While you want to show the child what all of the tools are for, you don't want them to see the tools right away.
Make sure that your chair can get low enough (or their chair can get high enough) that you can talk to the child at eye level.
Learn How to Talk to Children
While learning how to perform dental services for children is crucial, you also need to know how to talk to children.
With adults, you don't have to provide a lot of excess comfort or reassurance. You can explain things in a straightforward way with the expectation that your patients will understand you.
Children are different. When you're working with kids, you need to talk to them without being patronizing, but also with the knowledge that they're learning things for the first time. Explain everything carefully and with a cheerful attitude.
Part of your job is making children comfortable when they arrive in your office. It helps prevent future dental anxiety and sets them up for a future of healthy teeth.
Market the Right Way
Many dentists don't think about marketing for a dental practice. After all, everyone needs clean teeth, right? Why would you need to market your services?
Keep in mind that if you're in a city, you are competing with other dental practices. Why would people choose you? How will they even find you?
There are several things that you can do to improve your marketing. First, make sure that you're running ads (or at least maintaining a profile) on the more popular social media sites. This makes you more visible to parents.
Next, work on SEO. SEO for dentists isn't dissimilar from SEO for any other business, but you need to take advantage of it if you want to stay on the first page of search results when people look up dentists near them.
Never Stop Learning
As time passes, best practices for healthcare careers of all kinds will change. What you learned while you were in college may not be enough anymore, and you may want to learn new things to better serve your young patients.
It's never a bad idea to continue your education when it's possible. You can also invest in some form of education for the rest of your staff.
This doesn't have to mean that you return to college. You can go to conferences, attend seminars, or keep up with current journals to keep yourself up to date.
It's your duty to provide the best possible care for the patients that you serve. Never stop trying to improve yourself and your practice.
Make Your Children's Dentistry Practice the Best It Can Be
Running a successful children's dentistry practice is tricky, but if you use these helpful tricks and tricks, you'll have happy and healthy patients in no time.
Being a dentist for children is rewarding. Make sure that your practice is the best that it can be.
For more helpful posts that can help you grow your business, visit the rest of our site!