Best Dancers Worldwide List 2024:
"Unveiling the Dance Dynasty: Beyond Michael Jackson! Discover the Unmatched Elegance of the World's Top 10 Dancers – A Journey into the Pinnacle of Dance Excellence."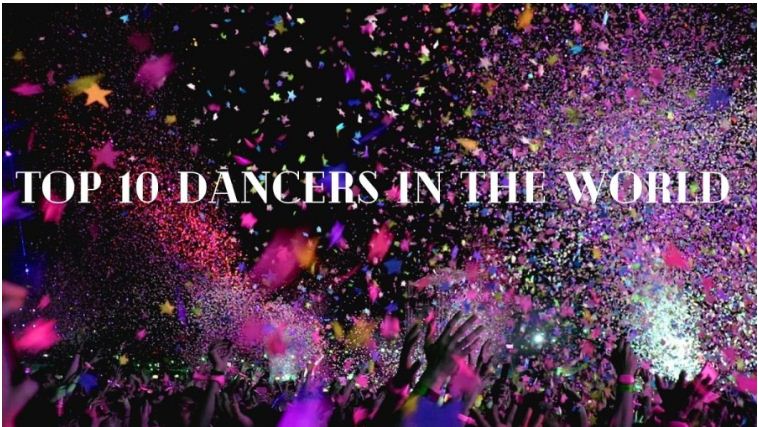 World Best Dancer 2024:
Unveiling the Veiled Artistry: Exploring the World of Professional Dancers – Beyond Talent and into Personal Journeys. Dance as a Cultural Tapestry, Illuminating Heritage through Extraordinary Styles of Renowned Performers Worldwide.
Top 10 Best Dancers In The World:
2024's Dance Elite: A Compilation of the World's Top Ten Dancers Spanning Styles and Epochs. Unveiling the Ranking Grounded in Artistic Contributions, Technical Mastery, Creativity, and Cultural Impact. Meet the Icons Who Redefine Dance Excellence.
| | |
| --- | --- |
| S.No |  Dancers Name |
| 1 | Michael Jackson |
| 2 | Mikhail Baryshnikov |
| 3 | Shakira |
| 4 | Madonna |
| 5 | Prabhu Deva |
| 6 | Rudolf Nureyev |
| 7 | Hrithik Roshan |
| 8 | Martha Graham |
|  9 | Usher |
| 10 | Joaquin Cortes |
1.Michael Joseph Jackson, a luminary of the 1980s, stands as one of the most iconic pop stars and dancing legends. Renowned not only for his vocal prowess but also for his mesmerizing dance moves, Jackson's performances were a visual and auditory spectacle. The famed "moonwalk," a dance move that seemed to defy gravity, became synonymous with his name and solidified his status as a trendsetter. His live and video performances showcased not only his singing and dancing skills but also his innovative choreography.
Securing the record for the most music awards in history, Michael Jackson left an indelible mark on the music and dance landscape. His influence extends beyond accolades, as he cultivated a legion of devoted dancers who not only admire him but seek to emulate his distinct dance style, now commonly referred to as "Michael Jackson's style."
Some of his most iconic music videos, including "Thriller," "Beat It," and "Billie Jean," were featured on his groundbreaking album "Thriller," which stands as the best-selling album of all time. Jackson's musical legacy also includes other chart-topping albums such as "Bad," "Dangerous," and "Off the Wall," marking a solo debut that propelled him to international stardom.
In addition to the moonwalk, one of Michael Jackson's signature moves was the whirlwind spin, a captivating display of his agility and innovation. As a multifaceted artist—singer, lyricist, and dancer—Michael Jackson's impact on the entertainment industry and popular culture remains unparalleled, leaving an enduring legacy that continues to inspire and captivate generations of performers.
2.Mikhail Baryshnikov, a Russian-American virtuoso, has seamlessly woven together the roles of dancer, choreographer, and actor throughout his illustrious career. Initially rooted in classical dance, Baryshnikov later underwent a transformative journey, evolving into a distinguished dance director.
Acclaimed as the pinnacle of ballet mastery globally, Baryshnikov assumed the role of artistic director for the American Ballet Theater, solidifying his influence on the dance world. His professional debut in the bustling artistic landscape of New York City in 1974 was a momentous occasion, marked by a captivating performance in the "Peasant Pas de Deux" segment of the ballet classic "Giselle."
Baryshnikov's trajectory in the dance realm reflects not only technical prowess but also a commitment to artistic exploration. Beyond his accomplishments on stage, he has left an indelible mark on the dance landscape through his directorial endeavors, pushing the boundaries of the art form.
His legacy is one of versatility and innovation, a testament to the transformative power of dance. Whether executing the intricate movements of classical ballet or shaping the future of the art as a director, Mikhail Baryshnikov stands as a beacon of inspiration for aspiring dancers and a luminary in the rich tapestry of the performing arts.
3. Shakira:It's nearly impossible to resist moving to the infectious beats of Shakira's "Waka Waka" – a song that has likely sparked dance sessions for people worldwide.
Heralded as the queen of Latin music, Shakira Isabel Mebarak Ripoll stands as an iconic figure hailing from Colombia. Beyond her musical prowess, Shakira is celebrated for her exceptional dancing skills, adding another layer to her multifaceted identity as a philanthropist, producer, actress, singer, and songwriter.
Shakira's journey in the entertainment industry commenced at the tender age of 13, and since then, her star has only risen. Garnering accolades across various domains, she has amassed a collection of awards that bear witness to her outstanding talents in singing, dancing, and acting. The breadth of Shakira's artistic contributions reflects not only her versatility but also her enduring impact on the global cultural landscape.
4. Madonna:Madonna Louise Ciccone, an accomplished American actress, singer, songwriter, recording artist, and dancer, soared to unprecedented success with hit albums like "Madonna," "True Blue," and "Like a Virgin."
Acknowledged by the Guinness World Records as the highest-selling female recording artist in history, Madonna has rightfully earned the title of the "Queen of Pop." Her discography is a testament to her enduring influence, with chart-topping singles that have become timeless classics. Among her most iconic tracks are "Like a Virgin," "Like a Prayer," "La Isla Bonita," "Take a Bow," "Vogue," "4 Minutes," "Hung Up," "Music," and "Frozen." The breadth and diversity of Madonna's musical portfolio underscore her status as a cultural phenomenon and a trailblazer in the realm of popular music.
5. Prabhu Deva:Embraced by his fans as the "Michael Jackson of India," Prabhu Deva has captivated audiences with his impeccable dance prowess, earning him widespread adoration.
Recognized as a pinnacle performer, choreographer, actor, and producer, Prabhu Deva has left an indelible mark on Bollywood and various regional film industries in India.
Beyond his artistic accomplishments, those who have had the privilege of collaborating with Prabhu Deva, including actors, actresses, producers, backup dancers, and other crew members, universally attest to his humility and down-to-earth demeanor. This quality not only enhances his artistic appeal but also establishes him as one of the most approachable and respected figures in the industry.
6. Rudolf Nureyev:Throughout the 20th century, Rudolf Nureyev earned widespread acclaim as the preeminent male ballet dancer globally. Under the guidance of the renowned tutor Alexander Pushkin, who not only imparted knowledge but also provided protective mentorship during his training, Nureyev thrived in his studies.
7.Hrithik Roshan: Hrithik Roshan stands prominently as one of the globe's foremost dancers, and his prowess remains unparalleled within the dynamic landscape of Bollywood.
Even as we transition into the 21st century, Hrithik Roshan retains his status as a Bollywood heartthrob. His allure extends beyond mere romantic performances, captivating audiences with a multifaceted repertoire that includes emotive acting, electrifying dance sequences, and a physique that commands admiration, leaving us spellbound in awe.
8.Martha Graham: Martha Graham, a distinguished American dancer and choreographer, stands as a preeminent figure in her field. Her legacy is marked by the groundbreaking development of modern dance, with her iconic creation "Appalachian Spring" exemplifying a revolutionary language of movement aimed at expressing human emotion, passion, and lived experiences. Graham's impact is far-reaching, as she not only crafted 181 ballets but also laid the foundation for the quintessential techniques of American modern dance. This cornerstone of dance innovation has reverberated globally, shaping and influencing diverse dance forms around the world.
9.Usher: Usher Raymond rose to prominence in the late 1990s, earning acclaim for his distinctive "Slide Guide" dancing move. Beyond his impressive dance skills, Usher showcased his talent as a skilled singer and songwriter. His vocal prowess garnered him numerous significant honors and accolades, solidifying his position as a multifaceted artist in the world of music.
10. Joaquin Cortes: Joaquin Cortes is hailed as the premier classical ballet and flamenco dancer of the 20th century, and his on-stage artistry remains unparalleled. Esteemed personalities such as Jennifer Lopez and Madonna have openly lauded him, expressing their deep admiration for his performances. Moreover, his appeal transcends gender boundaries, earning him admiration not just from female audiences but also from a substantial male fan base.
FAQ:
Who is number 1 dancer in world?
The title of the "number 1 dancer in the world" is subjective and can vary based on personal preferences, dance styles, and cultural influences. Different people may have different opinions on who holds the top spot, as there are many incredibly talented dancers across various genres and traditions. Popular names often mentioned in discussions about exceptional dancers include Michael Jackson, Mikhail Baryshnikov, and others. Rankings and opinions may also change over time as new talents emerge and artistic preferences evolve.
Which country has best dancers in world?
Who is the world best dancer in India?