7 Reasons Why SEO Is Important for Your Website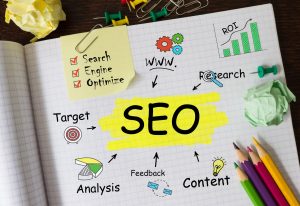 Are you wondering why SEO is important for your website?
Whether you have been an online entrepreneur for years or are a new business owner, you have likely heard of search engine optimization, which is also known as SEO.
In a nutshell, SEO involves using strategies and techniques to drive your website to the top of search engine results. When used correctly, SEO can offer many business-boosting benefits that ultimately result in increased revenue.
However, unless you are experienced with SEO, you might not be sure of the benefits. SEO can be a confusing topic, one that requires time and energy to learn and implement.
If you are not sure if you need SEO, here are several reasons why you do.
SEO Generates Traffic 
One of the many benefits of using SEO services is they can generate traffic for your business. When your website is listed at the top of the search engine results, you will have more visitors to your website. Best of all, the visitors will be targeted and they will already want and need what you are offering.
SEO Encourages Engagement
One reason why SEO for websites is important is to encourage engagement. SEO positively affects the buying cycle and highlights your website as a solution to the viewer's problem.
SEO Increases Credibility 
A great benefit of SEO is it can increase the credibility of your brand and business. If you are using SEO properly, you can benefit from better brand visibility and awareness, which are essential for building credibility and trust.
SEO Increases the User's Experience
One reason why is SEO important is to improve your user's experience. Proper SEO involves ensuring your site is responsive, fast loading has quality content and more. These elements provide a great experience for your users.
SEO Is Affordable
One of the best reasons to use SEO is that it is affordable. With a bit of time and effort, you can learn the basics and DIY your SEO. You can also work with a marketing company that offers reasonable prices for their services.
SEO Is Measurable
Another benefit of SEO is that it is measurable. By using analytic tools, you can easily track your progress, test strategies, and continue to improve your SEO methods.
SEO Is a Great Long-Term Strategy
Ultimately, SEO is a great long-term strategy for your company. Although marketing trends will change, SEO is not a fad or trend. It is a strategy that can help your business grow and thrive.
Master the basics and you will always have a profitable method for marketing your business.
This Is Why SEO Is Important For Your Website
There are several reasons why SEO is important for your website.
With proper SEO, you can generate traffic and encourage engagement. You will also increase your credibility and improve the user's experience. Best of all, SEO is affordable, measurable, and a great long-term strategy for growth.
These are the reasons why SEO is essential for your website.
Don't forget to browse our site for advice on blogging, SEO, affiliate marketing, and more.